Angry Nation. Jok Madut Jok. An Introduction to Middle East Politics.
Benjamin MacQueen. The Arab Uprisings.
Ramblings About Sports Lets Look At Baseball Football Basketball Golf.
Torn Country: Turkey Between Secularism and Islamism | Hoover Institution.
The Vampire Relationship Guide, Volume 2: Secrets and Trust.
Soul Discovery 9 Principles for revealing your sacred gifts?
Recollections and Letters of General Robert E. Lee?
James Gelvin. Roger Owen. The "Ugly American" in the Arab Mind. Mohamed El-Bendary.
Religion in Secular Turkey
My Promised Land. Ari Shavit.
A Rage for Order. Robert F. Inside Iran. Medea Benjamin. Brandon Webb. Michael B. Kurdish Nationalism and Political Islam in Turkey. Omer Taspinar. Pakistan at the Crossroads. Christophe Jaffrelot. The Bin Ladens. Steve Coll. Martin Chulov. The Middle East. Ellen M. The Killing of Osama Bin Laden. Seymour M. Doomed to Succeed. Dennis Ross. Dispatches from the Arab Spring. Paul Amar.
Torn Country: Turkey between Secularism and Islamism
Phyllis Bennis. Will the Middle East Implode? Mohammed Ayoob. Perilous Power. Noam Chomsky. The Envoy. Zalmay Khalilzad. The Kingdom of Saudi Arabia. David E Long. Ray Takeyh. Jerusalem Amy Dockser Marcus. Iran at the Crossroads. Amin Saikal. They Say We Are Infidels. Mindy Belz. State of Failure. Jonathan Schanzer. The Middle East Conflict. Alan Axelrod PhD. The Middle East Today. Dona J. A Wall in Jerusalem. Mark Braverman. Kings and Presidents.
Bruce Riedel. The Modern History of Iraq. Phebe Marr. Yemen Endures. Ginny Hill. Barry Rubin.
VTLS Chameleon iPortal System Error Occurred.
The Hebrew Republic. Colin Shindler. Zone of Crisis. Svante E. Killing Orders. Revolution and Aftermath. Eric Edelman. The United States and the Arab Spring. Mark L. The Iranian Time Bomb. Michael A. War Front to Store Front. Paul Brinkley. Taking to the Streets. Lina Khatib. Betty S. Death to the Infidels. Mitchell G. The Politics of Nihilism. Assistant Professor Nitzan Lebovic. The International Relations of the Persian Gulf. Gregory Gause. Citizen Islam. Zeyno Baran. How to write a great review. Gerecht's plan, however, actually depends upon the oxymoronic nature of Islamic democracy.
Reward Yourself
He would cede Islamist parties political control precisely as a means of ensnaring sharia in the democratic process. Presumably, Islamist-dominated legislatures will incorporate the details of sharia into public law. Yet as fundamentalist legislators divide into factions, and perhaps ally selectively with secular parties, the holy law could be pulled in decidedly unorthodox directions. At that point, national elections would effectively become public referenda on the reform of sharia, with results unlikely to be challenged by Islamist politicians in search of votes. Gerecht envisions the same sort of transformative religious process playing out in Middle Eastern parliaments as happened in the West during the Protestant Reformation.
As he puts it, Thomas Jefferson would have been impossible without Martin Luther. By subjecting sharia to a process of lively democratic contestation, he argues, Middle Eastern society can slowly adapt to modernity, turning once-illiberal regimes liberal over time. Middle Eastern Luthers will slowly give way to Jeffersons. There are, of course, problems with this scenario, most famously the prospect of "one man, one vote, one time.
Morsi was apparently headed in that direction in Egypt. Another possibility is suggested by the Egyptian Muslim Brotherhood's first political platform, which proposed a religious oversight body that could approve or reject legislation passed by Parliament. Such a body would establish a genuine theocracy, while avoiding Gerecht's parliamentary trap.
He argues that the commitment of younger Brotherhood members to democracy will force the organization to "evolve" away from such theocratic schemes. That's a risky political bet. Critics argue that elections held in an illiberal cultural context doom democracy to failure. He believes that a democratically induced reformation of Islam positively requires the injection of religion into state affairs, as well as an openly communal attitude toward the legislative process.
He therefore suggests that the triumph of democracy in the Middle East may depend upon the "failure" of Western-style individualism in the region, at least initially. Though he appears to back away from this position in his Afterword, which nods in the direction of Egypt's secularists, the book's argument cannot cohere without the paradoxical claim that only anti-individualist theocratic democracies can pave the way for liberalism in the Middle East. Democratic culture doesn't precede democratic institutions, says Roy, but follows and internalizes them over time.
Yet democratic culture did precede democratic institutions in France. There is as yet no Middle Eastern equivalent of the French Enlightenment. Nor did recalcitrant Catholics lead the republican movement in France, as Gerecht expects illiberal Islamists to lead and guard democracy in the Middle East. Who will force authentic democratic ideals on Egypt's Islamists?
The military? For all their democratic reluctance, moreover, Catholics were in fact progenitors of France's liberal democratic culture. From the 4th century through the Middle Ages, the Catholic Church fought to protect personal choice in marriage, while prohibiting marriage between cousins and other relatives.
This policy undercut social forms based on kinship and collective identity, laying the basis of democratic individualism in the West. Catholicism's centuries-long war against kin-based social structures helped create the conditions for Luther's individualist Protestantism. In the Muslim Middle East, by contrast, arranged marriage between paternal cousins is encouraged as a way of reinforcing lineage solidarity, the basis of the tribal system.
This close-in marriage system lends tremendous force to the practice of female seclusion and veiling, since in sheltering close female relatives, men are effectively safeguarding their own future marriage partners. These kinship solidarities persist in cities, and in a myriad of ways serve to weaken the state and economy. Neither Martin Luther nor his Catholic opponents were as enmeshed in traditional kin solidarities as the Islamists Gerecht wants to turn into modernizing religious reformers. The road to modernity and liberalism in the Middle East is blocked, then, by something far more profound than sharia alone.
A complex interlocking system of marriage, kin, and tribe—which functions to protect the integrity and continuity of the in-group to a degree seen in few other cultures—melds with Islam to create a society-within-a-society, a traditional world still vital beneath the veneer of the modern state.
This is what stands between modernity and the Middle East, and it will sink liberal democracy before democracy sinks it. Gerecht grapples with a version of this phenomenon, sometimes called by students of the Middle East "the separation of society and state. Gerecht quotes historians Patricia Crone and Martin Hinds on the phenomenon: "Rulers were [henceforth] obeyed as outsiders to the community, not as representatives of it The state was thus something which sat on top of society, not something which was rooted in it. The problem is that the holy law is merely one portion of a deeply-rooted social system resistant to legal manipulation—even by means of sharia.
Muslim families in the modern Middle East—even in cities—spend years accumulating the wealth required to finance the wedding ceremonies and gift exchanges at the heart of the kinship system. Those funds are kept out of banks to escape taxation. The money is managed instead by kin networks on Islamic principles, weakening state and economy alike. As kinship obligations draw money away from the modern economy, they feed the endemic corruption that undermines the bureaucracy. And as the state fails to deliver the material and political benefits of modernization, citizens are driven yet more deeply into their kinship networks as a defense against chaos.
A strong society and a weak state are locked in a vicious circle. Black markets in state-subsidized food supplies often run through kinship networks. Savings made possible by food subsidies are channeled into those off-the-books marriage trousseaus. The International Monetary Fund has prodded Egypt for decades to pare back food subsidies and reduce its massive state bureaucracy to kick-start a modern economy.
Yet marriage and the family alliances it creates depend upon savings made possible by state-subsidized food supplies and make-work government jobs. Cut back those subsidies or pare back the patronage and riots will likely follow, as they have in the past. This is why neither Mubarak, nor the Brotherhood, nor Egypt's secular parties have dared attack the structural barriers to economic modernization. Gerecht offers a political explanation for the spread of veiling. He sees it as an informal protest against dictatorship. If oppressive autocracies have a secular and modern tilt, says Gerecht, veiling and Islamism become the logical forms of symbolic resistance.
Yet there's more to the rise of veiling than this. The contemporary renaissance of Islamic fundamentalism began in Egypt in the mids, as both male and female university students spontaneously adopted a code of traditional Islamic decorum in mixed company. As modernization efforts spurred enormous increases in the number of Egyptians—male and female—receiving an education, traditional marriage practices came under threat. Arranged marriage and collective family honor blend poorly with coeducation. With a loss of female honor liable to scupper the marriage prospects and social prestige of a woman and her entire kin network, veiling became a way of enjoying the benefits of modernity—education and jobs for women—while safeguarding the traditional social system.
In a modernizing world, Islamism is a way of strengthening resistance to temptations of the flesh—and the disastrous consequences that follow for kin. As Gerecht sees it, withdrawing our support for Middle Eastern autocrats eases anti-Americanism and undercuts the political resentment at the root of Islamism's rise. Hand the Islamists political power and force them to subject their antiquated theocratic proposals to the votes of millions of modernizing Middle Eastern women, and they will slowly be undone, he believes.
ADVERTISEMENT
Yet Islamism is more than a symbolic protest against autocracy. It is a way of negotiating the competing claims of contradictory social systems, and many Middle Eastern women have embraced it voluntarily, along with the veil. Modifying sharia legislatively—even if it could be done—would not solve this problem. In general, Gerecht makes too much of protest against autocracy by allegedly nascent democrats. Remember, regimes with weak legitimacy have been the regional norm for centuries. What's really driving dissatisfaction with Middle Eastern regimes is a pervasive sense of social failure—of bureaucratic incapacity and economic collapse.
Periodic Islamist political uprisings are a traditional response to social crisis in the region. Today's rebellions are fueled, not by autocracy per se, but by failed autocracy. And the unresolved contradiction between traditional social forms and modernity in the Middle East is making it increasingly difficult for any regime to succeed, be it autocratic, Islamist, socialist, Nasserist, or liberal. Gerecht would reply to these challenges with a single word: Iran. He views Iran's Islamist revolution as a model of democratic development for the Middle East.
He understands, of course, that we may shortly face in the Persian Gulf what he calls, "a virulently anti-Semitic increasingly paranoid Islamist nuclear state. Although the mullahs retain their grip on the state through the Revolutionary Guard's iron fist, Gerecht is persuaded that the Iranian public yearns for democracy and has abandoned its rage against America: Islamist control has done more to Westernize Iran than all the efforts of the modernizing shahs.
From his point of view, backing autocracies in the Middle East simply delays the near-certain progression from disillusionment with Islamic fundamentalism to democratic enlightenment. In , Gerecht wrote: "Iran's jihadist culture is finished. He understood back in that the regime would continue to use terror as an instrument of statecraft, regardless of flagging public enthusiasm for the tactic.
Yet if it takes this long for public disenchantment with jihad to catch up with national policy, what do we gain by handing state power to Islamists? Iran's revolution is 34 years old. If America cedes the region to Islamists, will it take four more decades to see results? In the meantime, how many Islamist fingers will rest on nuclear triggers?
Besides, what actually broke the spirit of Iran's revolution? In part, Gerecht acknowledges, it was the killing fields of the Iran-Iraq war.
Torn Country: Turkey between Secularism and Islamism (Hoover Institution Press Publication)
Torn Country: Turkey between Secularism and Islamism (Hoover Institution Press Publication)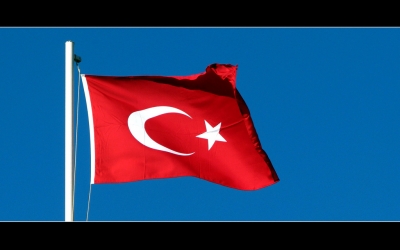 Torn Country: Turkey between Secularism and Islamism (Hoover Institution Press Publication)
Torn Country: Turkey between Secularism and Islamism (Hoover Institution Press Publication)

Torn Country: Turkey between Secularism and Islamism (Hoover Institution Press Publication)
Torn Country: Turkey between Secularism and Islamism (Hoover Institution Press Publication)
Torn Country: Turkey between Secularism and Islamism (Hoover Institution Press Publication)
---
Related Torn Country: Turkey between Secularism and Islamism (Hoover Institution Press Publication)
---
---
Copyright 2019 - All Right Reserved
---