The picture Chris painted of finding yourself adrift in the ocean and no idea where the shoreline was really had an impact on me. I realized this is how I felt at my job. More importantly I realized I had the power within myself to change this feeling if I simply set goals for my life and started working to achieve them. Suddenly my days in the office didn't seem overcast with that dark cloud hanging over me. Obviously, the issues with the people I work with didn't go away, but my attitude was evolving.
I used to find those who 'preached' goal setting very annoying and immediately dismissed what they had to say. I started telling my husband all about my AH-HA moment and have spent weeks now trying to get him to share in this with me. I started telling some of my co-workers anybody who would listen to me all about what I had learned! Not because I lost 6 pounds.
Not because I lost a total of 5 inches. Not because I faithfully tracked my food and exercise, or even that I started some streaks or realized the importance of those 10 minutes of exercise done outside of my gym schedule. All of these things were absolutely amazing to me as well, and I plan on sticking to them, knowing I will reach my goal weight.
These are all things that I either learned or enhanced during the day challenge.
28 Days To A New Me: A Journey of Commitment
My dreams are within my reach. All I have to do is determine what my dream is, then start taking steps to get there.
It might be a long road filled with challenges and long, hard hours of work and dedication but if I want it, I can have it. I can't sit back and complain about how 'I can't do this,' or 'I can't have that,' never lifting a finger to reach my goals yet blaming life for not giving me what I want. I see that every little thing I do to achieve a goal will be well worth the effort when I reach that goal. I even became a Community Team member because I want to help others.
Just take baby steps,'--something that, for me, had always seemed like an impossibility. I could have never imagined that the one moment, that single second when I clicked on the SparkPeople link, would be the beginning of my transformation, would be the answer to my prayers, would be the catalyst to my wellness that my family had longed for I believed the negative self-talk and lies that I told myself, which convinced me that being overweight was my fate, was my destiny, was who I was.
Then three years ago, I was in a car accident that left me with some painful injuries. I became extremely inactive and gained even more weight until one day I hit rock bottom and said 'No more. Ah, just to say the name makes me tear up, because this is that one thing, that one answer, that one miracle that I've spent most of my adult life looking for and thought I'd never find. To me, the concept was genius and God-sent. I became proactive. I read, participated, made changes in my life, made great friends, and as I like to put it, I 'sparked fiercely.
I had no idea that I was about to encounter the very pitfalls that had prevented me from pursuing weight loss in the past: fear, the feeling of failure, the feeling of disillusion for not having done things perfectly, that all-too-familiar 'falling off the horse' syndrome and not knowing if I'd have the strength or ability to get back on. Then as she dared to take just a few more steps, she fell, which brought her to tears by the notion that her little legs may not have enough strength to get her back up.
I was forgetting the truths that I had discovered and was letting fear and doubt come back into my life. I started hearing that negative inner voice saying, 'This is it.
Your ride stops here. This is as far as you're going to get. It's time for the yo-yo to go in the other direction now. It's as if Chris Downie was saying, 'Oh, no. This is real. This is forever I blogged and blogged and blogged on my SparkPage—all 28 days! I got what started out as a notebook and has now ended up being my journal, and I took notes, completed action steps, made lists, came up with new strategies.
Day by day, I got mentally stronger. I became inspired all over again. I started having new epiphanies and 'ah-ha' moments. The upward spiral had begun! I revisited my focus and my purpose. I got brutally honest with myself about my 'excuse' pitfalls and blogged about it. I identified some flaws like disorganization and procrastination that hold me back, and made a list of unfinished tasks that I need to address.
I learned how to view stressors as challenges, thanks to Chris, and was able to tackle things that I've been putting off for quite a while. I set and outlined new short-term, mid-term, and long-term goals and I put in place a new concrete, tangible reward system for achieving daily goals. For example, each day that I stay within my nutritional goals, I pay myself 25 cents; each day I exercise, I pay myself another 25 cents. That money will accrue and will be used towards my mid-term and long-term goals rewards. I made my reward jars, I made my vision collage, and now I am putting a 'Big Dreams' collage together.
It's about progress, not perfection, and some exercise is better than no exercise. I've cried for the young girl who I covered with layers of fat, who never got to be all that she could have been; I've cried for the stifled, lethargic, unhealthy person I allowed myself to be for so many years; and I've cried for the woman I am being given the chance to now become.
It's a way of living, a philosophy. It is a part of me—a part of who I now am. I believe that now. I specifically know and believe this because I no longer am expecting perfection from myself, just progress. I am feeling happier, more energetic, and more hopeful. I have even come out of my shell, mustered up some courage, and actually posted my very first set of pictures on my SparkPage! And one even better than that? One week ago, I met my very first SparkFriend, Rachel, in person! They will get home and grab a fruit from the fruit bowl.
My son asked me if he could have some of my hummus and multigrain crackers the other day. I said, 'Yes. Just make sure to measure it! I smiled because I see that even though my whole family may not be on SparkPeople just yet, progress is definitely being made. Last week, to a judge. And the other day, I gave a banana to the homeless man who I usually give spare change to. He was famished and he was so incredibly grateful and gobbled it up right in front of me.
I'm still standing and my baby steps have grown into leaps and bounds! And, truth be told, I really couldn't have done it without the support of my terrific and dear-to-my-heart SparkFriends, who coached me, motivated me, and helped me rekindle my fire. I defined myself by the work I did and my life pretty much revolved around that. I would go to work, socialize with my co-workers, come home, eat and veg in front of the computer screen or a DVD.
I wanted to be healthy. I tried various times to lose weight, studied fitness and nutrition, bought free weights, fitness DVDs, a bench, a step, an exercise ball, and did nothing with them. I had the knowledge to plan healthy meals and exercise routines, but couldn't seem to apply them to myself.
I diligently tracked my food, half-heartedly exercised and felt my spark starting to dwindle by June when I learned that my department would be closing and I was facing the possibility of a layoff. I slowly stopped tracking and exercising, my stress level increased and I was indeed laid off in October. I had no sense of identity and felt like a failure. I was isolated as all of my friends were former co-workers and I fell into a deep depression that lasted into December.
I ordered the book and logged back into SparkPeople for the first time in a long time. I spent the last week of December putting together my plan for January, hoping that I would not fail again, still searching for a job and really not knowing what I wanted to do with my future. I remembered Chris's story from the convention , but reading through it again was powerful. And then I got to Chapter 2 and my life started to change.
By this point, I had already started a walking streak by accident that has really grown. But reading about goals and basing them off my life's purpose made me realize I didn't know my life's purpose, what I really wanted to accomplish here on Earth. I started doing a lot of thinking and came up with two goals that are really at the core of who I am, a person that I was only then coming to really know.
I want to live a healthy and active life and I want to work in an industry that was meaningful and where I could help people. I still really didn't know what industry at that point. But it gave me a place to begin from, rather than just falling back into retail management or customer service where I had always worked before. I have registered for several charity walks this year and am actively raising money through my walking to help causes I care about deeply.
My current walking streak is now at 60 days, a feat I could never have imagined back in December when I ordered the book. I really wanted to find my path. I started covering an action step a day in my blog and soon had people telling me that they enjoyed my blogs and found them inspirational. I found that I really enjoyed helping new members on my SparkTeams and offering advice and encouragement to those who are struggling. As I continued through the program I thought at one point that I really wished this could be my career.
And that's when it hit me! This could be my career; I could help people who are dealing with the struggles accompanied by trying to lose weight. I am returning to school to complete my bachelor's degree in psychology I have 24 units left. I was there 47 years ago. I came at 16 years old. I had no choice in going.
Member Spotlight: Guy Persico - Capital District YMCA.
The Authorless Narrative.
Meet your NEW Healthy Mommy Trainers!.
28 Day Challenge.
It was the best experience for my situation. I met some wonderful people and the Sisters looked after us well. I spent Christmas there - it was the first time with no family and the Sisters invited us to have dinner with them. We had school, sewing and pottery. We also had a reunion the year I was there and sewed long dresses for it. We came from the hospital and stayed in a different part of Villa Rosa, then went home. Dear Staff of Villa Rosa - I thank you and my entire family thanks you for all you did for our daughter and so many other young women. You offer a critical service and through that have saved many lives.
Our daughter has moved forward because you were there. She rediscovered herself because you listened. She survived because you cared. But truly, from the bottom of my heart, thank you for giving us back our daughter. She now has 2 daughters of her own; our precious granddaughters. I pray that your safe space will continue to help the vulnerable girls and women who walk through your door s. Juanita Traverse: My Graduation Speech. Thanks especially to my math teacher Melinda for starting my day with the Winnipeg Jets song.
My whole grad speech would be about her. I will say this though and I think I can speak for all the residents — we love you Lori! Next I want to thank Enrica and Rebecca for listening to me when I needed them the most and also for helping me to take steps closer to success as I make my way to post-secondary. I want to thank all the staff and volunteers in the Parent Child Centre for watching Xavier while I worked my butt off to be standing up here today and also for answering the questions I had as a first time mom about parenting.
For almost two years this woman cooked breakfast, lunch and dinner for me until I moved next door to the Post Natal House. Joanne knows how much I love the sweet and sour meatballs, so one day she cooked it the day before for supper and saved some just for me. To the ones that are here now, thank you for being kind to me and my son, Xavier.
I love you all. I also feel like there are some Villa staff members here that I forgot to thank. Thank you. It is such a wonderful place to be, I love it! Just a really great volunteer opportunity to get involved with. When I was 9, I found out that the woman I thought was my maternal grandmother was really my great aunt and that my grandmother was her younger sister, but I knew next to nothing about this other woman until a few years ago when I started studying genealogy and doing my family tree in I knew her name was Sarah M and that she never married, but that was all and by that time my mother had died.
This was a surprise because I had always assumed she was much younger than the woman I thought of as my grandmother. This meant she was 37 when my mother was born in I also found out she had died in when she was Next I started looking for her in census records and I found her in the Census as a resident in a maternity hospital in Winnipeg. She told me about the history of the maternity home and how it had come to be Villa Rosa.
That was when I started donating to the home in memory of the grandmother I never knew. What Villa Rosa does to help pregnant young women and mothers keeps me coming back year after year. To the Moms of Villa Rosa … from a volunteer. Why do I give my time at Villa in the Parent Centre? I must say that I am drawn to newborns. I never cease to marvel at the beauty and miracle of life. Each so beautiful, so soft, so tiny, so perfect, so dependent. I love to see the dimples in their knees and wrists, to touch the smoothness of their skin. I witness the development of their personality — How do they like to be soothed?
What is their favourite song? What makes them laugh? How do they like to be held? Each baby, so unique. Often times the staff can tell me what they like, as they are with them every day. I love talking with your children and telling them how much, you, their mothers, love them. I love to see their faces light up when they see your face, or respond to just hearing your voice.
You are the most important person in their lives. Nicole R. Found A Place of Safety and Comfort. Back in I found out that I was expecting. I was 23 years old and was lost and confused. I was going through a rough time where I was homeless sleeping in a bus shack and moving couch to couch. My mom was in the city and told me that we had to go to Villa Rosa. I knew nobody and felt alone. Little did I know that I was going to find a forever family. They taught me so much during my short stay and made me become an amazing mom! Now at 28 years old, I have 3 children 5,4 and 2 and the boyfriend father of my child is now my husband of 3 years.
Villa Rosa was a place of safety and comfort! Thank you to everyone at Villa Rosa for all they did. It is a scary, complicated world out there and everyone needs to have people to look up to: heroes. As a longtime volunteer at Villa Rosa I truly see the moms as my modern day heroes. I admire their commitment, compassion and drive to succeed - for their babies and themselves.
Real heroes in my book. Thank you! I was a resident at Villa Rosa, from April to the day my baby girl was born July 4, My stay there was such a great experience. The Sisters were warm and welcoming, as were the House Mothers. I was also very lucky to have the same situation with my own family: very loving parents and brother. We all had chores to do, school was provided, crafts and crochet were taught. Gee - I made so many blankets! Excellent food too. I remember one evening I was in my room talking to my roommate, and Sister Dufault came in to say goodnight to us.
I felt fine. She insisted I get ready to go to Misericordia Hospital. My parents came for me and 16 hours later my baby was born! How Sister Dufault knew it was my time is still a mystery to me. I remember my stay there like it was yesterday. My daughter is doing exceptionally well and has given us two wonderful grandchildren. I actually believe I receive more than I give! PCC is my place of Zen. When my friend told me about the possible opportunity to volunteer at Villa Rosa by hugging wee ones , I was sold! I contacted the Coordinator of Volunteers, Cindy, and as quickly as I could, met with her and went through the necessary criteria.
LET GO of Anxiety, Fear & Worries: A GUIDED MEDITATION ➤ Harmony, Inner Peace & Emotional Healing
I wanted to ensure I would have a chance to volunteer with the moms and their precious babies. I have now been doing this weekly including the summer months for the past 4 years, loving every shift I attend and complete. It is truly an honour and a privilege to be connected to Villa Rosa in this special way. I lived at Villa Rosa in This was my first and only child, and as a young single mom, I was really scared! I learned so much in my time there!
It really helped to alleviate my fears about pregnancy and childbirth. It also provided. The staff and Sisters were so caring and compassionate! I felt so at home! Thank You Villa Rosa, all these years later, for being there for me when I needed you! Hi, my name is Tanya. My biological mom lived at Villa Rosa when she was pregnant with me. She was only 15 and had made the difficult decision to give me up so I could have the kind of life she was not able to provide at such a young age.
I was born March 11th , and was adopted 13 days later. My parents who adopted me were very open about my adoption, and shared as much information as they could about my birth mom and why she gave me up.
Starting Afresh from Christ: a Renewed Commitment to Consecrated Life in the Third Millennium
This was the first time I had heard of Villa Rosa. My parents also volunteered at Villa Rosa when I was a baby, so they could share their positive story and possibly help other moms who were considering adoption. I was pregnant, and not sure if I would be able to do it on my own. I remembered that my birth mom had lived at Villa Rosa, so I looked it up to see if it was still around- and it was!
I moved in during the first few months of my pregnancy. While there I continued with school and looked at my options regarding my baby. I ultimately decided I would parent. I took all of the classes I could, and learned how to cook, budget, and parent. My son Nicholas was born April After he was born, I continued to go to school while he was safely cared for in the Parent Child Centre. My next step was moving into the post-natal apartments. This prepared me for living on my own with my son. Finally, I finished school and moved into a Manitoba Housing apartment while I attended college.
I did not have a vehicle, so I took 2 busses over an hour every morning and home from Red River College with my son, who went to daycare there. My son and I moved out there away from all of my family and friends because my program was not offered in Manitoba. I graduated again with honours. Today I am married with 3 more kids, ages 7,9 and I work with children with disabilities in the school system. Nicholas is 23, and has lived on his own for 2 years now. He graduated high school, then went to college and is now a boilermaker. He travels a lot for work, and loves his job. I could not be more proud.
Thank you Villa Rosa for helping me to become the best mom I could be. I am forever grateful for all of the help I received. When I first went to Villa Rosa I felt a little uncomfortable but that feeling soon changed. All of the staff are really good at what they do. They made it so much easier to want to go to school every day. I only encountered positive attitudes and smiles from all of the staff — they have the best high school in Winnipeg! My last year as a Day Student at Villa was by far the hardest because both of my children had chicken pox close to the end of the school year and not at the same time so I missed almost a month of school.
This set back made my last few weeks extremely stressful because the two courses I was struggling to finish were not easy ones and I only had a few days to study. Villa Rosa changed my life for the better! I have about an hour and a half to get myself and Olivia ready to head out to school. My eyes open in shock, seeing the snow fall and hearing the wind howl. I start to dress Olivia in her warm, cozy snowsuit and fluffy wool hat. As I'm doing that she starts to scream and cry. Hearing her get upset makes me feel frustrated. I distract her with a rattle and she finally calms down.
I rush out the door as quick as I can because if we miss the bus, we will be late. I push the stroller through the deep, thick snow. I feel myself getting mad. Why did I even bother going out on a day like today? I look up to the sky and think to myself, this is all going to be worth it in the end. If I do that, Olivia will have a better life too. Looking around, as I continue to struggle pushing the stroller, I see people standing at the bus stop shivering and shaking.
Daily Healthy Recipe Newsletter
The crunching of the snow beneath the stroller wheels keeps getting louder and louder. The bus finally arrives 10 minutes late. By that time, I feel sluggish and chilly. We finally arrive at the bus stop close to school. I look down the street and can barely see. The snow is blowing a lot more from when we first got outdoors. As fast as I can, I run, pushing the stroller. The sidewalks are slippery and icy. As Olivia and I walk into the school doors I feel glad to be inside.
She has no idea how much time and effort mommy has put into getting us here. I start to laugh. I sit down with some friends and we talk about how hard being a single mom can be at times. Just another stormy day. I was 28 years old when I sat staring at the faintest pink line on a white stick: a pink line that would forever mark all that lay ahead and all that went before. I felt, joy, fear, excitement and worry, and although I knew my friends and family would be shocked and speechless, I also knew they ultimately would be supportive.
However, the one thing none of my friends and family could provide was enough money. I was making barely enough to pay the rent and money became increasingly tighter as my physical health caused me to miss work due to morning sickness, sciatica and high blood pressure due to stress and worry, which landed me in the hospital. The hospital social worker recommended Villa Rosa, but I thought it was only for teenagers and that it also sounded too good to be true. I made an appointment anyway, and during my tour, I kept waiting for the catch.
Until I realized there was no catch — this place was going to give me a rent-free home, feed me healthy, nutritious meals and allow me to finish my high-school diploma! Were they serious?! Moving to Villa Rosa was the best thing that could have happened to me. It was as though a giant weight had been lifted from my shoulders.
I gave birth to a beautiful baby girl, and I was able to work on my schooling in an environment of support from amazing teachers and comfort because of the wonderful care my new baby girl was receiving just down the hall from my classroom. I graduated in June and received an Endowment Fund scholarship that would allow me to continue to educate myself beyond the walls of Villa Rosa. I knew that if my little girl was to have everything I wanted her to have, I needed to be better than I had been.
She deserved a mom who believed in herself so that she would learn that confidence and perseverance lead to good things. She needed me to succeed. Shelley Girardin — I was desperate and ready to change my life. How to describe in very few words how Villa Rosa impacted the outcome of my and my son's life is very difficult, almost impossible, but I will try. September 9, , 33 years old, pregnant, newly widowed, clean and sober only for ten days, after years of substance abuse, I was desperate and ready to change my life, I would do anything!
I was referred by my doctor and I was so scared - I did not have anywhere else to go. Villa Rosa took a chance as we all knew I was very high risk. I knew I needed Villa Rosa to help me to help myself as I had lost so many simple life skills most would take for granted. Villa Rosa's staff were there to help. From the cooks and social workers to the RCWs, cleaning and child care workers and volunteers and the Administrative team and Board Members - they were there for me.
And of course, there was Sister Adrienne. She taught me forgiveness, compassion, discipline, self-love and self-worth, selfless and a smile that would light up the room.
28 Days To A New Me: A Journey of Commitment
28 Days To A New Me: A Journey of Commitment
28 Days To A New Me: A Journey of Commitment
28 Days To A New Me: A Journey of Commitment
28 Days To A New Me: A Journey of Commitment
28 Days To A New Me: A Journey of Commitment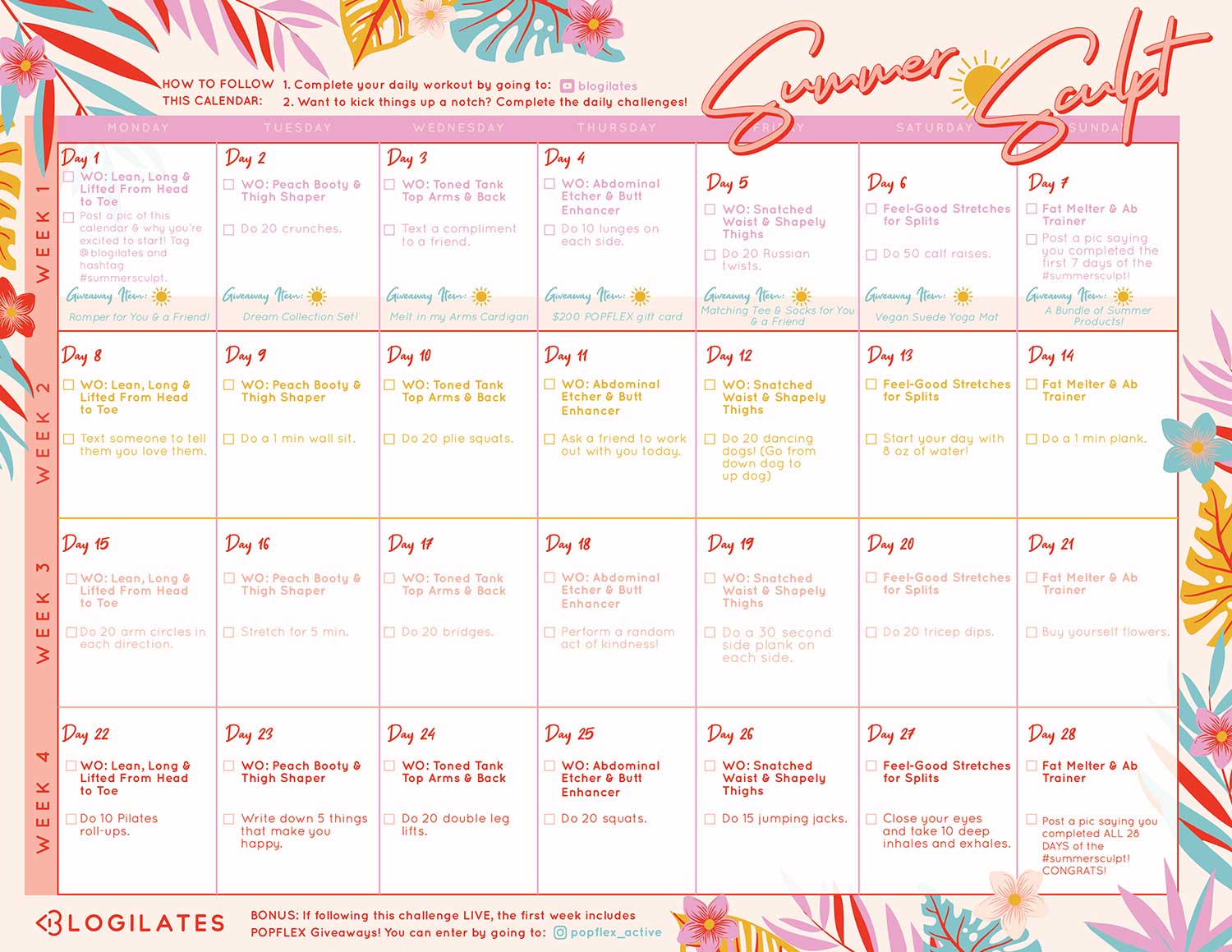 28 Days To A New Me: A Journey of Commitment
28 Days To A New Me: A Journey of Commitment
---
Related 28 Days To A New Me: A Journey of Commitment
---
---
Copyright 2019 - All Right Reserved
---